About Us -
Over 80 years experience!
Cerrone GMC Buick Chevrolet is backed by over 80 years of experience and 3 generations committed to customers & community. Cerrone GMC Chevrolet has experienced some exciting changes continuing with family-style customer service. Cerrone GMC Buick Chevrolet has prospered into a full service dealership selling GMC Trucks, Chevrolet trucks & cars and also Buick vehicles. Recently, Cerrone Chevy GMC completed refurbishing the dealership into a beautiful state-of-the-art facility for sales, service, financing, parts and accessories.

GMC – CHEVROLET – COMMERICAL TRUCKS – SERVICE - PARTS
Cerrone's Commercial Truck Department has an expert staff that specializes in upfitting GMC Trucks, Chevrolet Trucks and other commercial trucks. Being a Business Elite Dealer, Cerrone's Commercial Truck Department can help you find, build, purchase and service the perfect GMC Truck or Chevy Truck for your business needs. They have a great selection of work vehicles, specialize in outfitting businesses & have a trained staff that can assist you in finding the proper dump truck, pick-up truck or cargo van for your business needs. Their truck inventory includes a great variety of commercial vehicles including dump trucks, rack bodies, utility bodies, cube and cargo vans, pickup trucks, and more. With several new service bays that can accommodate commercial trucks & experienced service technicians, Cerrone can help keep your business on the road. Keep your truck looking fit with their accessories & parts including grills, bugshields, tires, & more. Call or visit Cerrone – You'll be Glad You Did!
NEW & USED COMMERCIAL TRUCKS:

Pickup Trucks
Cargo Vans
Dump Trucks
Utility Trucks
Service/ KUV Vans
Cube Vans
Rack Bodies
Plow Trucks
Cab & Chassis
& More!


New GMC Trucks
New Chevy Trucks
Used Trucks

BUSINESS ELITE DEALER:

Specialists that provide upfits & commercial vehicles for your business needs
Express Service with extended hours & loaners
Maintenance Programs
Business Choice Offers

COMMERCIAL TRUCK SERVICES:

Truck Sales Specialists
Financing Specialists
Certified Service Team
Parts & Accessories
& More!
CERRONE – Dedicated to Customers, Employees, & Community -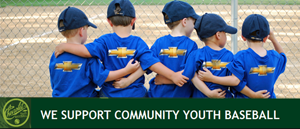 Cerrone GMC Chevrolet is a strong supporter of the community having donated generously to many charities including Crossroads Homeless Shelter of RI, Youth Baseball, Toys For Tots, local Boys And Girls Clubs, Military programs, school programs, United Way & many others.


Visit Cerrone for a comfortable, enjoyable buying experience – You'll be glad you did!
This Week's Truck Sales Specials - Page 1 - Page 2 - Page 3
& Check out Cerrone High Performance Cars - Big Toys for Girls & Boys!